The NFLs 100th season kicks off Thursday night. Will the Patriots repeat? Will the Raiders implode? And what can Patrick Mahomes do for an encore?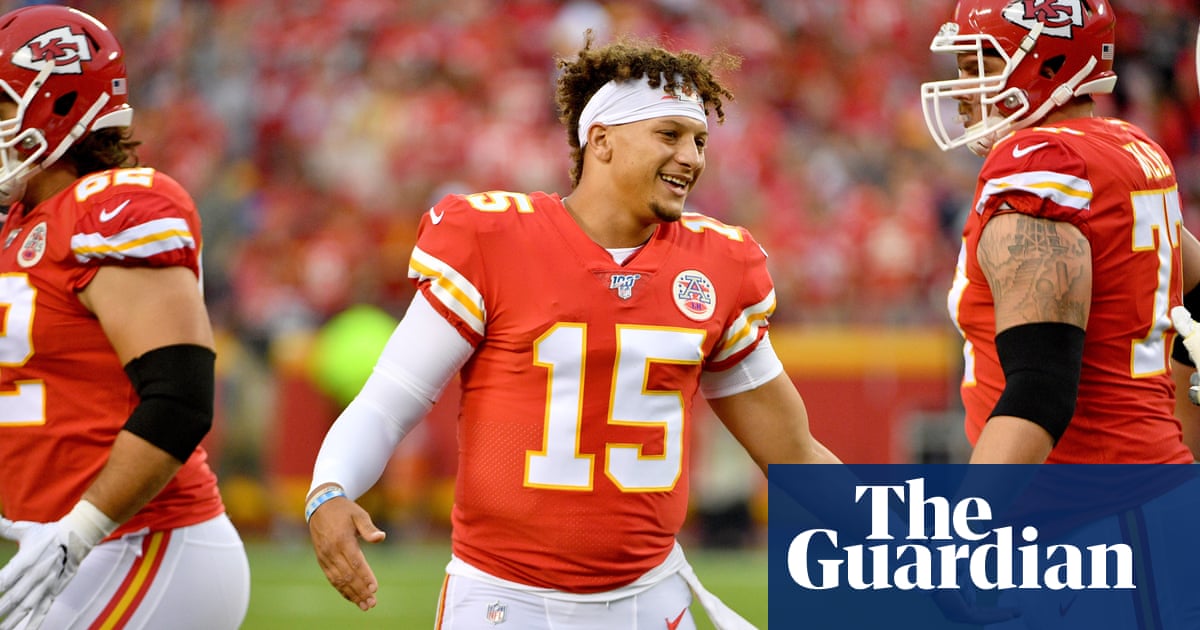 This will be the year of …
Nicky Bandini hating on pass interference. Making PI calls (or non-calls) reviewable is one of those decisions that makes sense on paper but subjecting this area of the game to greater scrutiny will a bit like VAR in soccer make us realize everything we dont like about the rules as they are currently written.
Gabriel Baumgaertner Jets quarterback Sam Darnold. The second-year passer will finish in the top five of MVP voting and instantly become the best quarterback in franchise history once New York fans realize that Joe Namath was overrated.
Oliver Connolly the little brothers.The Browns. The Lions. The Jets. The downtrodden and oft-scoffed at franchises will fight back against the stalwarts: The Bears, Steelers and Patriots (kind of).
Hunter Felt more players taking themselves out of the game for health reasons. Andrew Lucks shocking departure will act as the tone-setter for this season: NFL players are well-aware of the long-term health effects involved with playing football and know that a single injury can ruin their lives.
Melissa Jacobs widespread inventive offense. With Sean McVay friend and disciples Zac Taylor, Mike LaFleur and Kliff Kingsbury stampeding the head-coaching ranks, not to mention Kyle Shanahan with a healthy arsenal, creative scheming should be the norm.
Best team that wont make the playoffs
NB The LA Chargers. Melvin Gordon is still holding out, Russell Okungs return date is uncertain as he recovers from a pulmonary embolism and Derwin James is on injured reserve. Or, to put it another way, Los Angeles are down their starting running back, best offensive tackle and an All-Pro safety.
GB The Chicago Bears may have the leagues best defense, but their league-leading 27 interceptions were a statistical outlier that is unlikely to repeat. Not even an elite defense will overcome the inconsistency of quarterback Mitchell Trubisky and the teams woeful kicking situation.
OC The Indianapolis Colts. Indy have everything except for Andrew Luck. Jacoby Brissett will do enough to carry a loaded team close to the playoffs, but theyll just fall short.
HF The Baltimore Ravens. The AFC North is going to be brutal. The Cleveland Browns have a genuine shot at winning the division (dont laugh) and the Pittsburgh Steelers are always in the playoff mix. This could leave the Ravens on the outside looking in, although none of that will be the fault of starting quarterback Lamar Jackson, who should improve as a passer in his sophomore campaign.
MJ The San Francisco 49ers. Regular season Jimmy Garoppolo will look much better than preseason Jimmy G. Close but not quite playoff material yet.
Original Article : HERE ; The Ultimate Survival Food: The Lost Ways
Recommended articles:
-->
Remote Influence
-->
The Freelance Profit Academy Membership For Freelance Writers
-->
CC Monkey Money Bundle
-->
Ultimate Body Transformation.