Reigning champions have a huge following at this World Cup but not that many of them are from New Zealand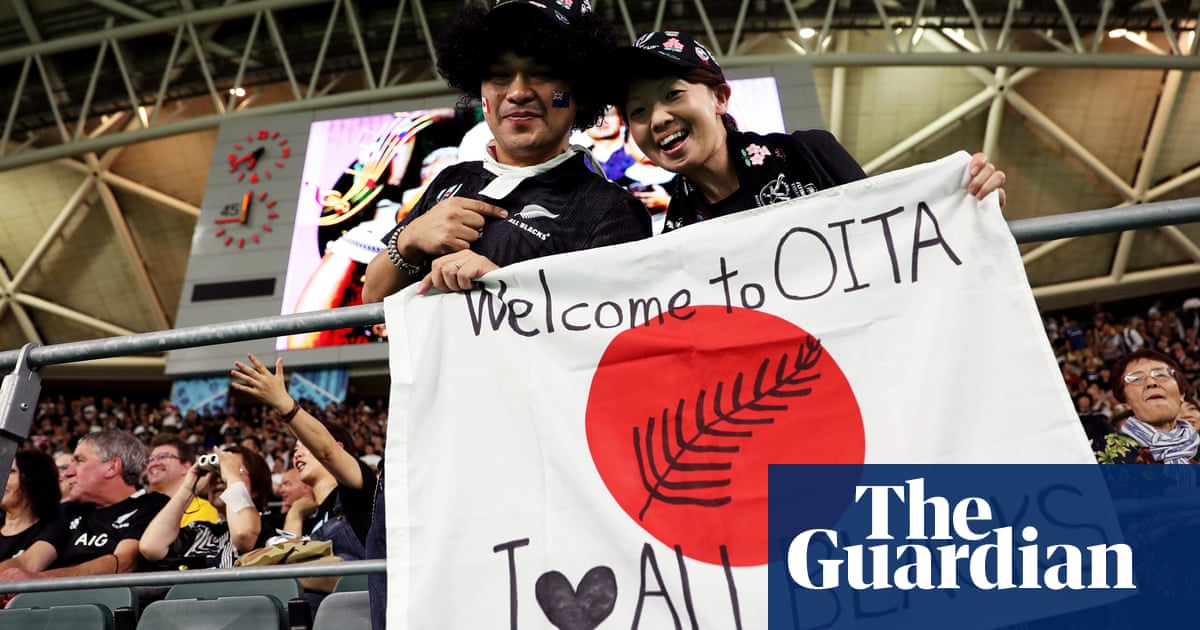 Three hours before kickoff, the little square outside Tobitakyu station was already overflowing with New Zealand fans, spilling out down the road towards Tokyo Stadium. The ground holds 50,000 and by the time it was full you could see at least three-quarters of them were wearing black, mainly branded All Blacks swag. Jerseys, jackets, caps and flags. It didnt matter that most of them have never even been to New Zealand. Its been like this at every game the All Blacks have played. They had the best part of 65,000 at Yokohama, almost 40,000 at Oita, where they were packed so tight around the front gate that the jam made the buses late.
In Tokyo the crowd was so thick there were policemen with bullhorns on every corner urging you to please stay close to the person in front of you and keep moving, but I latched on to one bewildered New Zealander who had stopped in a far corner. His name was Dave Ward and he had just got in from Wellington. Jeez, its like a home match, Ward said. I got to the station and it was like a sea of black in front of me. Ive never seen so many New Zealand fans.
Ward shouldnt have been so surprised. The All Blacks have spent years building their brand in Japan. That match against Namibia was the fifth Test theyve played here in the last year, and the seventh in the last decade. They have got commercial partnerships with two Japanese firms, Nissui and Mitsui Fudosan, and two of their main sponsors, AIG and Adidas, have been running expensive PR campaigns here, too. AIGs advert, in which the All Blacks hare around Tokyo tackling people out of the way of crashes and accidents, is running on a loop on the little TV screens fixed in the subway trains.
The All Blacks first toured Japan in 1987 but the game everyone remembers was in 1995, when the two teams played each other at Bloemfontein in the World Cup. The All Blacks won 145-17, which is still the record for the most points ever scored in a Test. In Sapporo, I met Len Schinkel who is half Japanese, half New Zealander, and spent his childhood moving between the two countries. Rugby used to be big here, he said, but when we lost to New Zealand so badly in the 1990s everyone stopped watching. They only started again when we beat South Africa in 2015.
Original Article : HERE ; The Ultimate Survival Food: The Lost Ways